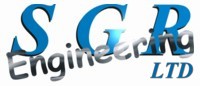 SGR Engineering Ltd
Unit 32C, New Forest Enterprise Centre
Rushington Business Park
Chapel Lane, Totton
Southampton, SO40 9LA

SGR Engineering Ltd - MySGR - Customer Account area
Setup iphone with your new email address
Setting up your iphone for your new mail account requires just a few simple steps.
This example shows settings for UNSECURE POP3 connections to the mail server. Click here for details of other connection types available
On the iphone, click on settings, then click on mail. Now click on 'add account'
Scroll down to 'Other' and click on it.
Click Add mail account.
Highlight POP at the top, enter your name in the name box, the email address in the address box, the mail server name (mail.emailname.co.uk) in both mail host name boxes, the email address with '@ replaced by '+' in the username box, and the password you have been given in the passowrd box.
Click Save. If you get a prompt that says that the server could not be verified (because you are not using a secure connection), just click continue.
You are done. However, you may wish to customise the 'advanced' settings that control whether the iphone will delete the email from the server once it is on the phone. If you use a PC as well as the phone, you might want the phone to NEVER delete email from the server, so that the same email will also arrive at the PC, which then deletes it from the server. But this is up to you. If you never delete email with a PC or an iphone, your mailbox will eventually fill up, and you will stop receiving email.
© SGR Engineering Ltd. Thursday 30 November 2023